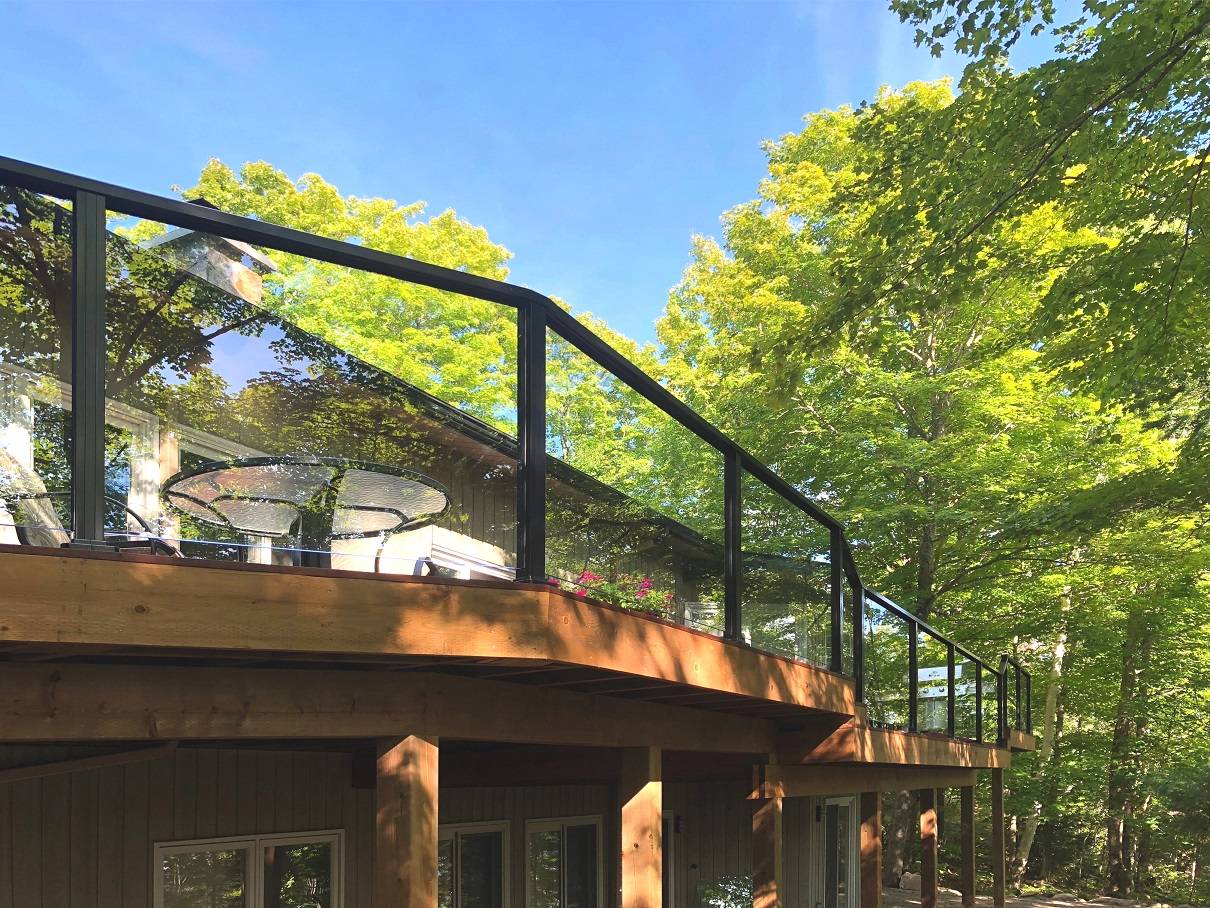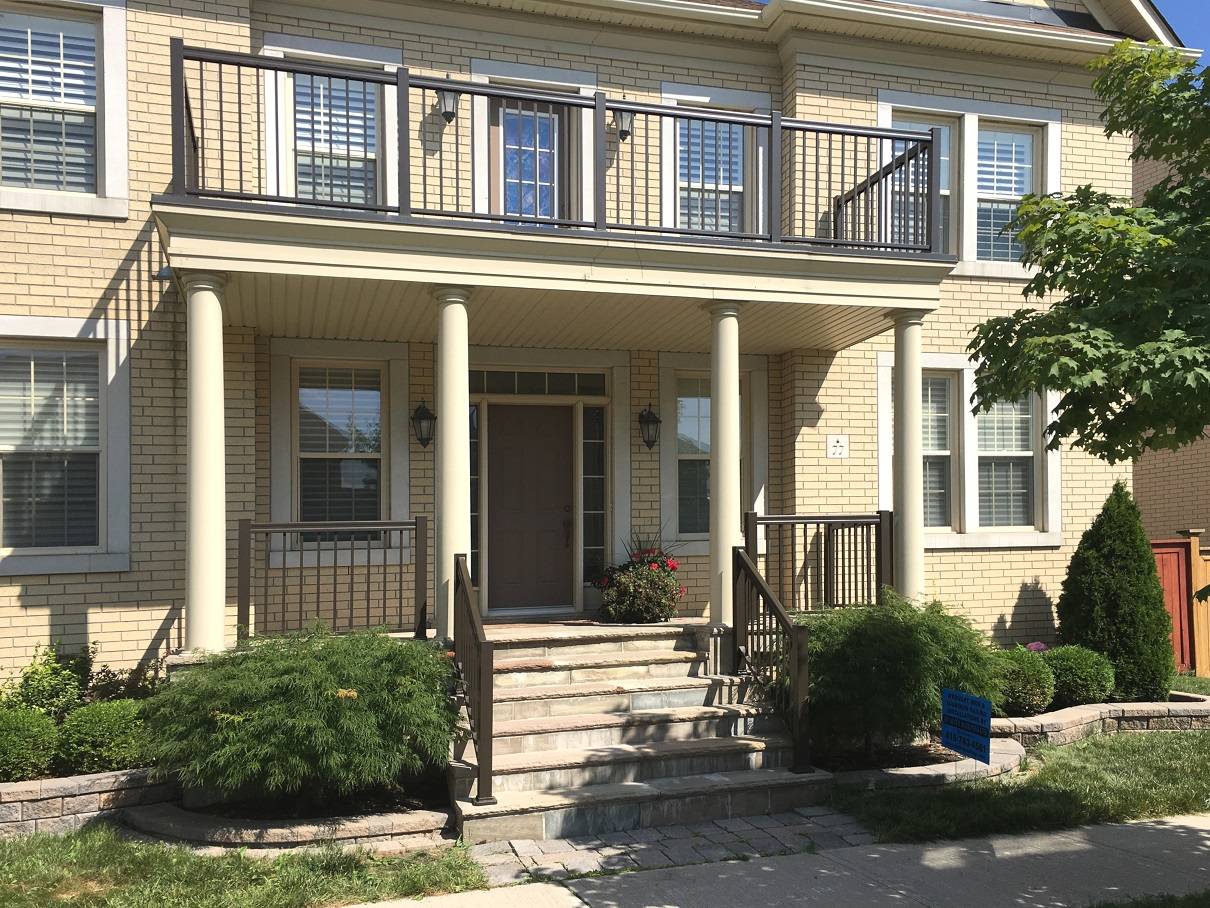 ETP's Aluminum Railing catches eyes and turns heads. With so many colors, handrail profiles, spindle and post options, along with our industry leading Glass panel configurations, you are sure to find the combination that best compliments your homes appearance. ETP makes the possibilities endless.
Like all ETP products, our aluminum railing is much more than just good looks. Designed for easy installation, our aluminum railing is some of the most robust on the market. Its structural integrity easily endures the rigors of commercial venues such as restaurants and outdoor cafes without frequent maintenance.
High-Grade Structural Aluminum Alloys
• Comprised of high-grade structural aluminum alloys, and stainless steel fasteners, the ETP Alum-Guard railing system will withstand our harsh Canadian climate with ease. This ensures no rust or deterioration of all structural components which are responsible for giving our railing a solid feel and peace of mind.
• All fasteners are hidden or concealed with high grade matching color matched aluminum covers.
• Our post bases are an industry best with a highly corrosion resistant hot dip galvanize coating.
• Through our highly modular system, you can easily customize the configuration of our railing to fine tune the railing to suit your desired appearance.


ETP Metals infill aluminum picket railing options are custom made to fit your porch, patio, or commercial applications with the precision and detail you project deserves. All sections are custom fabricated from start to finish. Traditionally mass-produced systems, cut down longer lengths leaving unsightly off-cuts on either end of each respective railing section. ETP identifies each railing section as unique and spaces out the spindles to ensure a uniform look is achieved throughout. Rest assured ETP aluminum railing products will look great and outperform your expectations.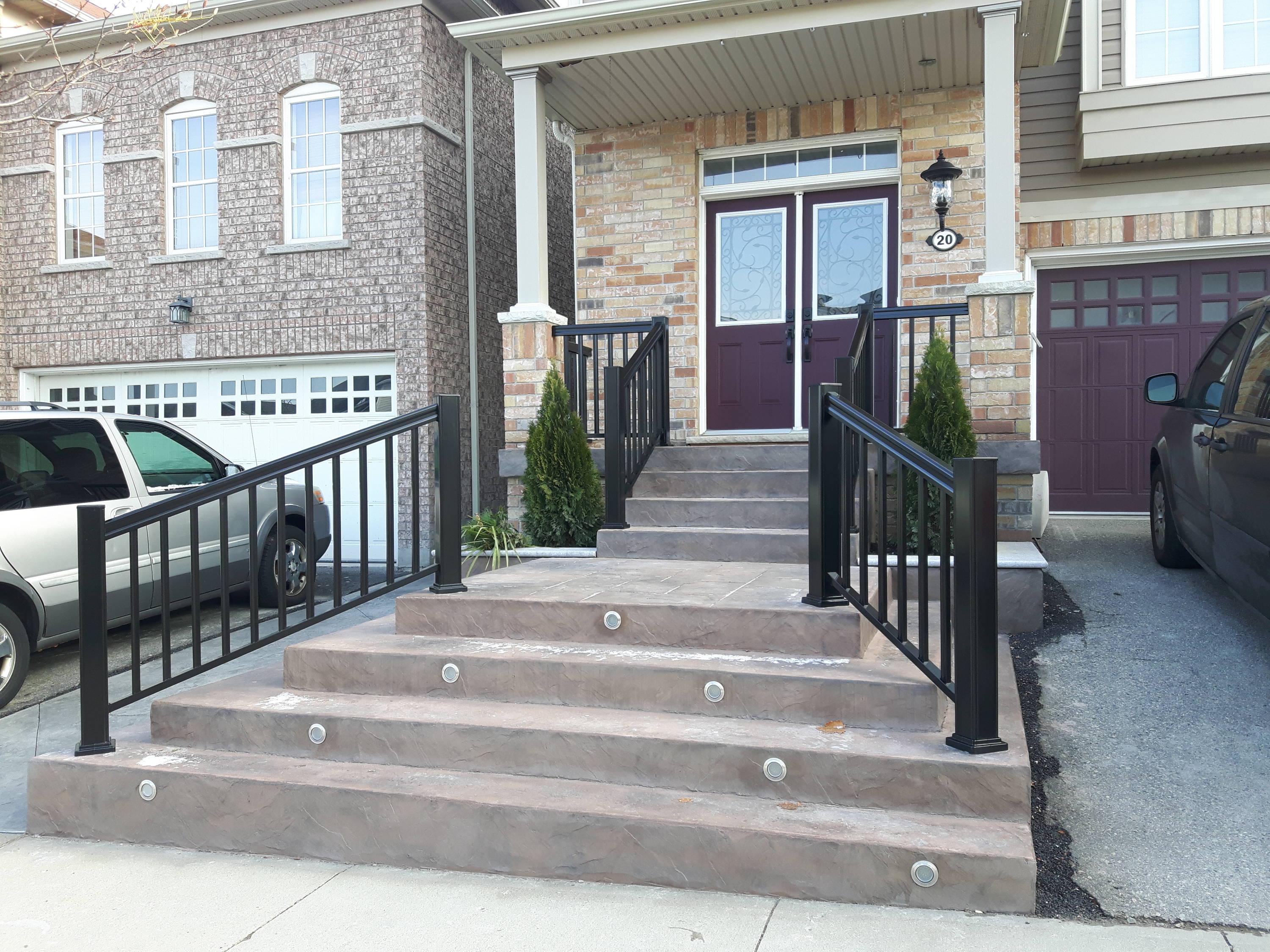 ETP Metals infill Glass railing systems offer the perfect combination of strength and clarity to maximize your view. Our standard infill system neatly frames all sides of our 6mm tempered glass panels ensuring no exposed edges for maximum protection, without compromising the view. Alternatively, for an even more unobstructed view, ETP offers 10mm and 12mm thick frameless options which utilize our PUR post system. Stainless steel options are also available with our fully stocked selection of stainless glass clamps and spigots.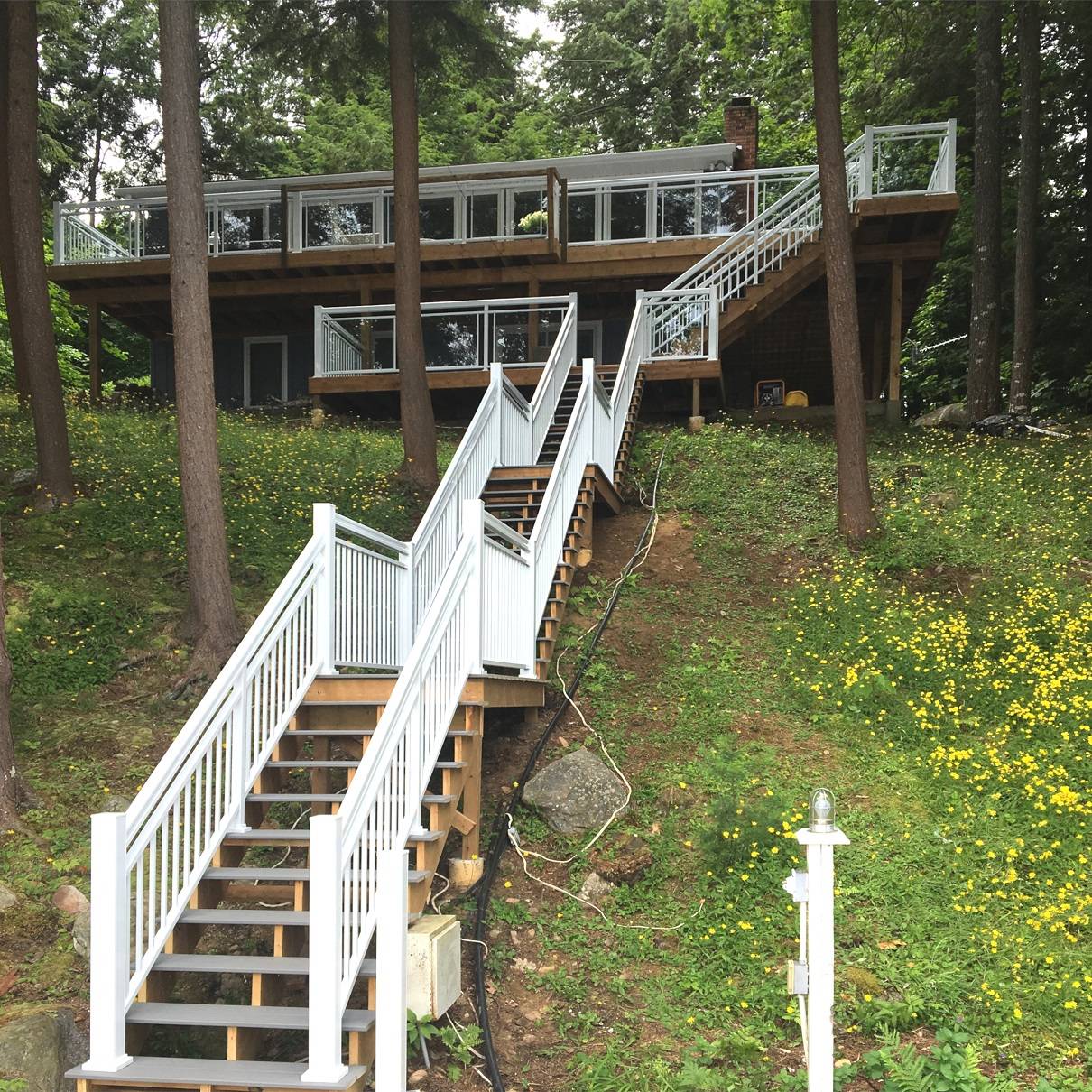 Subscribe to our newsletter
Sign up with your email address to receive news and updates
237 Toryork Dr,
North York, ON M9L 1Y2
(416) 741-9859
sales@etpmetals.com
Hours of Operation:
Monday: 7:30a.m. – 5p.m.
Tuesday: 7:30a.m. – 5p.m.
Wednesday: 7:30a.m. – 5p.m.
Thursday: 7:30a.m. – 5p.m.
Friday: 7:30a.m. – 5p.m.
Saturday: 7:30a.m. – 12p.m.
Sunday: By Appointment