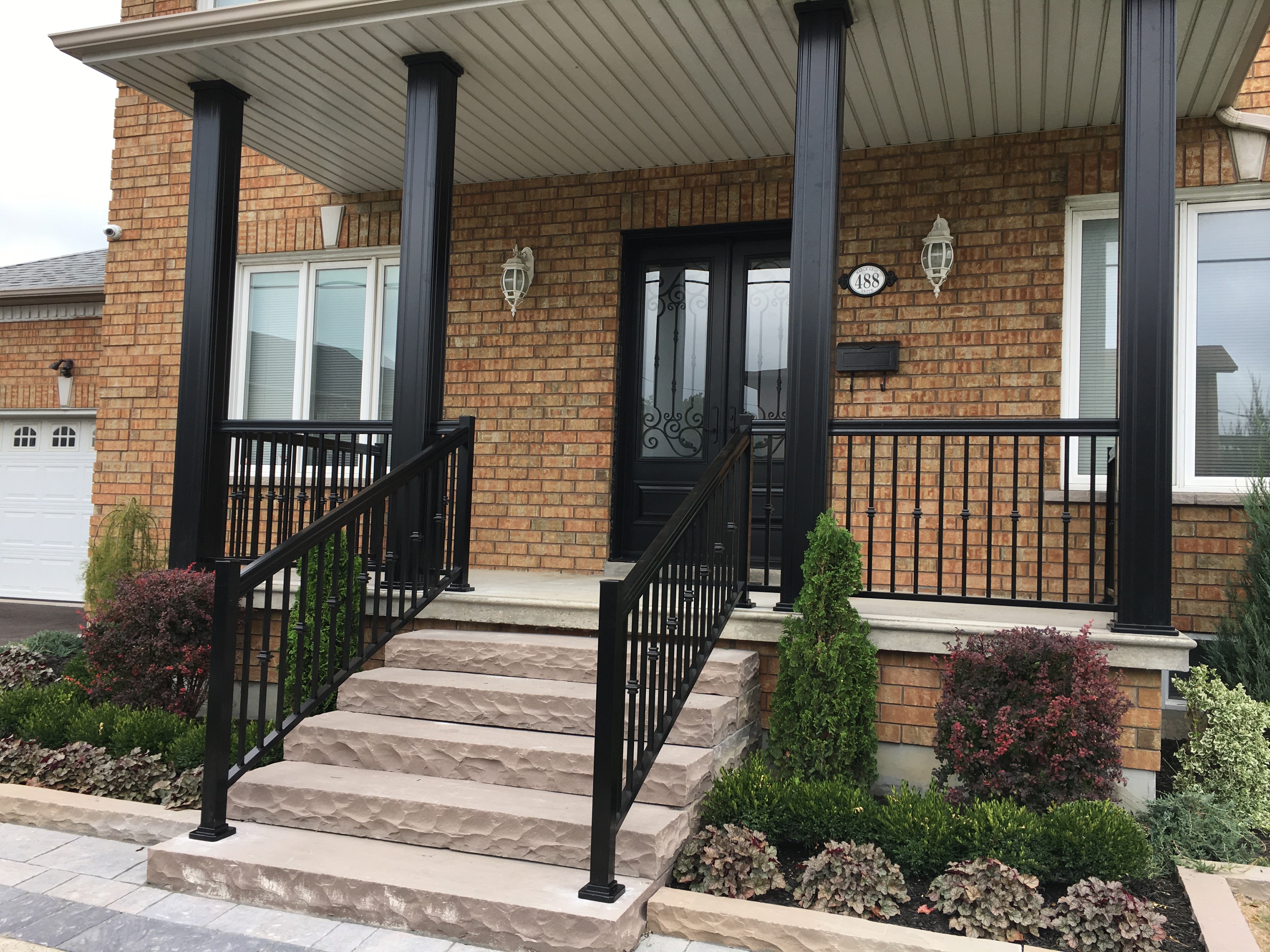 Our Flagship Line
ETP's aluminum railing catches eyes and turns heads. With so many colours, handrail profiles, spindle and post options, along with our industry leading glass panel configurations, you are sure to find the combination that best compliments your home's appearance. ETP makes the possibilities endless.
Like all ETP products, our aluminum railing is much more than just good looks. Designed for easy installation, our aluminum railing is some of the most robust on the market. Its structural integrity easily endures the rigors of commercial venues, such as restaurants and outdoor cafes, without frequent maintenance.
High-Grade Structural Aluminum Alloys

• Comprised of high-grade structural aluminum alloys, and stainless steel fasteners, the ETP Alum-Guard railing system will withstand our harsh Canadian climate with ease. This ensures no rust or deterioration of all structural components which are responsible for giving our railing a solid feel and peace of mind.

Sleek Design

• All fasteners are hidden or concealed with high grade matching color matched aluminum covers.

• Our post bases are an industry best with a highly corrosion resistant hot dip galvanize coating.

Highly Modular & Custom

• Through our highly modular system, you can easily customize the configuration of our railing to fine tune the railing to suit your desired appearance.
Our Colour Options
Standard Colours

Premium Colours

Premium colors available: Charcoal, Textured Black, Pewter. Contact your local dealer for color swatch.
Colors shown above are for general reference only and may not be an exact representation of actual color.